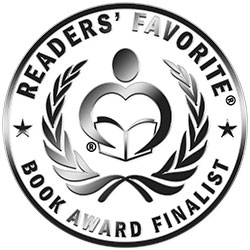 Reviewed by Melinda Hills for Readers' Favorite
A Second Look at Jesus: The Experience of a Christian Mystic by John Evans is the book everyone never knew they needed! Evans takes the reader on a journey through his experiences searching for a true spirituality unburdened by creed or ceremony. From an experience that brought about personal enlightenment at the age of 19, Evans sought inner understanding through Transcendental Meditation, Sufi teachings, the study of Hebrew and ancient Christian practices, and has created a text that reaches to the heart of anyone who is searching for a connection to the universal consciousness. Evans offers a richness of insight by sharing what he has experienced and includes elements of many of the major philosophies and religious practices from around the world, acknowledging God, a Creator, as the source of all spirituality. Through meditation and the use of Sacred Words, Evans explains how all individuals can reach a higher level of spirituality and come closer to a universal peace.

Unlike many books about spiritual growth, A Second Look at Jesus: The Experience of a Christian Mystic by John Evans does not promote any specific doctrine or practice. Instead, it is a conversational text that invites you to share the author's journey and reach for a deeper level of spirituality on your own. Evans calls upon a breadth of knowledge that combines the best of many different belief systems and distills each philosophy down to its basic elements. An extensive bibliography for further study is included in the text, but an easy-to-read style and a clear summation provide the beginnings for anyone to begin their own spiritual quest.