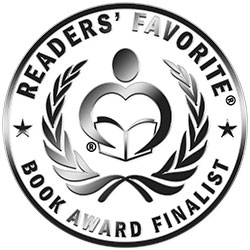 Reviewed by Kristen Van Kampen (Teen Reviewer) for Readers' Favorite
A Stolen Crown: Stolen Royals Book 2 by Kelsey Keating is a stunning young adult adventure novel about a young princess named Cecily and her best friend, Rory. Cecily is going to a kingdom she's never been to before to meet the prince she's supposed to marry. However, the prince, Rakesh, isn't at the castle, so she is greeted by his brother, Ephraim. Cecily and Ephraim seem to be falling in love, and Rory wants to prevent it. However, Rory's darkest secret begins to come between her and Cecily. Cecily and Rory are torn apart for the first time, and now each girl will have to face many dangers.

I really enjoyed reading A Stolen Crown by Kelsey Keating. The book is very well written and descriptive. The book is filled with drama and action, as well as suspense. There are many likeable characters, like Rory, who is very brave. I was hooked by the first page, and I never wanted to put the book down. This book is a real page turner and will keep the reader on the edge of their seat, wanting to know what will happen next. I liked that the book had many plot twists. Many people will be able to relate to Cecily, because many people worry about their weight at times. The book is very thrilling and exciting. There were many parts that made me gasp aloud. The story is well developed and well thought out. I would definitely recommend this book to readers.