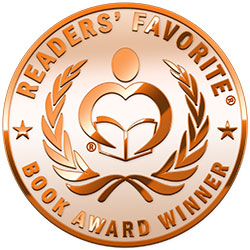 Reviewed by Trudi LoPreto for Readers' Favorite
I cannot find the words to describe the magnificent love story that is Back to Yesterday. Pamela Sparkman allowed me to share in the romance of Sophie and Charlie. I am along on the first time Charlie sees Sophie and instantly knows she is a very special girl. I read with envy and awe as Sophie changes from a scared young girl into a wise wife, mother, and grandmother. The time is 1943 and World War II is raging. Charlie is an air force pilot, Sophie is a waitress, and the story rotates between yesterday and today and the happy, sad, scary and life altering facts of both Charlie and Sophie. Back to Yesterday is a story that you must read yourself and to tell you any of the plot would be an injustice and would ruin an extraordinary story.

Back to Yesterday brought me into the lives of Sophie and Charles and I never wanted to leave. World War II was made so very real; as were the emotions of the girl waiting back home for her soldier to return. Pamela Sparkman's writing is amazing at creating characters that felt so real and so normal. Back to Yesterday is a pure and simple concept of boy meets girl, boy falls in love, and girl has doubts; plus a beautiful, detailed accounting of the hard times of war. I cannot encourage you enough to read this historical romance; it is by far and above the best book I have read in a very long time, and I believe you will think so too.