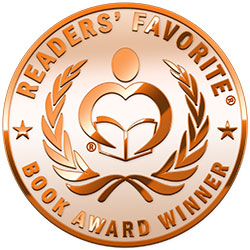 Reviewed by Joy Hannabass for Readers' Favorite
CGM (Continuous Glucose Monitoring system) uses a high-tech system to watch and track changes in blood sugar at all times day and night. These systems are different from the usual needle gun and monitoring device used by most people now. Though it is not any easier, and one still needs to stick the finger, this system controls blood sugar level more.

When the FDA approved the CGM in 1995, William Lee Dubois was among the first to try this system. Even though CGM is more work than the regular way of checking one's sugar, this way has the power to help get diabetes well under control. Considering the results of using this system, Mr. Dubois thinks it is well worth the extra time and effort it takes.

Being a diabetic, I wanted to compare the CGM system and how it works to how I check my blood sugar levels now. Well, it is a totally different way to monitor sugar levels. There is more work and time involved, but I agree with the author when he states that it is worth it. From my understanding of this system, this would be wonderful for those who have more problems keeping their blood sugar levels under control. With CGM you will be able to tell more about what is happening in your blood and why.

This book is well worth your time and money. The author covers everything you need to know, starting with CGM and coping with daily monitoring. This book is very well written so anyone with diabetes can understand what it is talking about, and the added humor from this funny author keeps your attention and interest.