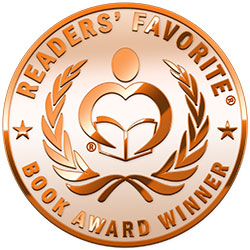 Reviewed by Jack Magnus for Readers' Favorite
Buddy Comes to Breakfast is a children's nonfiction animal picture book written and illustrated by Dee Marvin Emeigh. The book also contains a number of Emeigh's photographs. Buddy is a small desert tortoise who lives with the author's friend, Amelie, in the desert. He lives in her garden which has been planted with flowers, herbs and other plants that are good for tortoises to eat. While Amelie gives him tortoise mix as well as broccoli and other greens, it's good for him to forage for his own food. Buddy gets a lot of the fluids he needs through the flowers and succulents, such as aloe vera leaves, that he finds in the garden, but Amelie makes sure he has access to water as well. Desert tortoises grow very slowly, but they do get quite large. Buddy weighs about one pound when he is visiting with the author. In the winter, Buddy will go into his habitat for brumation, which is a form of hibernation for reptiles.

Dee Marvin Emeigh's nonfiction educational picture book for children, Buddy Comes to Breakfast, shares the author's experiences with a desert tortoise and his human companion. I was enchanted by the author's marvelous watercolor paintings found on the cover and throughout this work. She fully captures the glowing colors and the other highlights of the desert through her skillful use of watercolor washes and line drawings. The care and proper feeding of desert tortoises is explained and illustrated clearly and fully, including checks for health issues. I finished the book knowing a lot more about these fascinating desert dwellers than I had before. Emeigh's photographs are also outstanding, especially those of Buddy and the mountain ranges. She also includes a list of websites and organizations for those interested in learning more about desert tortoises, including how to adopt one yourself. Buddy Comes to Breakfast is a superior children's nonfiction offering and it's most highly recommended.