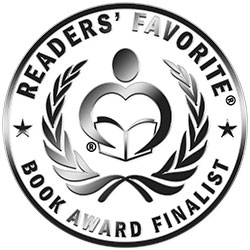 Reviewed by Lois J Wickstrom for Readers' Favorite
Imagine a little cotton plant that saves the day because he is different. First the animals and the other plants are curious about strange sounds in the cotton field. Then they discover a little cotton plant that snores when he sleeps. They tease him. They make fun of him. Meanwhile, little Cotton can't remember snoring and doesn't understand all the fuss. Then some crows arrive with the news about boll weevils coming to steal their softness. The information about boll weevils and their history of destroying crops in the United States is the most interesting part of the book. The boll weevils' response to a snoring cotton plant ties it all up. Monica Sanchez's illustrations are cute and well-defined. Johnny Strader's Cotton: The Little Plant That Snored is a chapter book that kids who are used to picture books will readily find accessible.

The little main character who is different, and whose difference saves the day, is a common theme in picture books. The differences are in how they are different, and what the main character will do to save everybody. Usually, the different character has to do something active. In Cotton: The Little Plant That Snored by Johnny Strader, the snoring cotton plant isn't able to control his snoring. But he saves the day anyway. This is actually fun to think about. Can a person be a hero just by being himself or herself? This story answers Yes! Monica Sanchez's illustrations make clear all the problems – the bullying and the boll weevils. Strader adds the history of fighting boll weevils to round out the story.