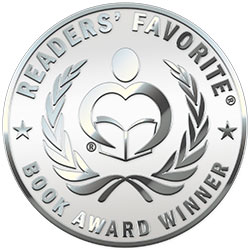 Reviewed by K.C. Finn for Readers' Favorite
Dirt: Evil In The Heartland is a thriller novel by author John P. Goetz. In Goetz's familiar, darkly psychological style, the story begins in a tiny backwater town in North Dakota, where three unfortunate boys – Danny, Booger and the title's Dirt – grow up amid squalor and abuse. The violence in which they are raised dampens the spirits of all but one, who flees the town of Arvilla to discover that the rest of the world is almost as bad in its own way. He needn't worry though, for fate will pull him back to the dirt roads of home when a body is discovered and the finger points to one of three men. So begins a gritty tale where past and present collide.

As someone who's read all of John P. Goetz's previous books, I was very pleased to get my hands on Dirt, and it did not disappoint me. The narrative had all the descriptive prowess and small town charm of a Stephen King classic, landing the reader in a vivid setting with Arvilla, grounding them in reality before terrible and tragic events take place. Dirt is a boy born to father Tubbs, who regards him as just another pair of hands to work, and mother Trude who convinces herself that her son was born evil, and needs redeeming. Whilst the other two boys of the tale have slightly better upbringings, all three are thrown into genuine suspicion which kept me turning pages right to the end. Goetz's best work so far.