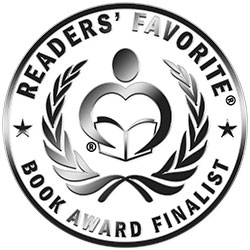 Reviewed by Gretchen Jawurek for Readers' Favorite
Hair raising, but delightful was my overall reaction to Dumpster Dicing. I know it is a strange reaction, but you have to read the book to get a full understanding of what I mean.

Dumpster Dicing: Bunco Biddies Book 1 by Julie B. Cosgrove is a murder mystery set in a retirement community. It starts right out with the murder of one of the recent residents being discovered by Janie and her friend Betsy Ann, two women of a group of twelve friends who get together once a week for Bunco. The action bounces right along as the intrepid, yup, I said it, intrepid ladies sleuth for clues to figure out who did it and why. As they turn up clues, the mystery gets complicated, but they don't give up - even when Janie, their leader, is threatened in every way possible. Then, of course, there is the detective son-in-law, Blake, who is constantly driven crazy, trying to get Janie and the girls to stay out of it and leave it to the police, but in the end they win him over as well. And in the end the ladies solve the case, of course!

The characters are engaging and you end up wishing for a group of friends just like them. The plot is based on the investigation and unraveling of the mystery, so for those of you who love a good mystery or to quote Ms. Cosgrove "a cozy clean" mystery, this book is for you. This one is also for readers out there that love knitting, cooking, and Renaissance Faire mysteries, or anyone who just enjoys a good mystery - they will love it! It encompasses friends, mystery, and getting together to do an activity. You will gasp and laugh and want to settle into your favorite chair and finish the book in one sitting.