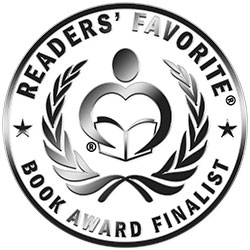 Reviewed by Jack Magnus for Readers' Favorite
First Impression is the first title in the Shadow Maven Paranormal series written by Pauline Creeden. Chira is 16 and attends a prep school on scholarship. She lives with her mom, a waitress in the local diner, and her very unpleasant step-father. Her best friend, Tasha, suggests that they go along with a group of students who are visiting the Old Schoolhouse at night. It's supposedly haunted, and there are plans to make a video of the outing. The group Chira and Tasha are in actually sees a spectral figure, and Tasha runs out of the building in a panic. Tasha is hit by a car and is placed in a medical coma, and, one by one, the other students who were with Chira have horrible accidents. A new transfer to school, Ben, has made keeping Chira safe his top priority, though she chafes at the constant companionship until she's the last one standing.

Pauline Creedon's young adult paranormal mystery begins with the kind of sentence every writer wishes they had thought of. One that made this reader grin to himself and settle in for a good read. There's a little bit of everything in First Impression: a haunted schoolhouse, an enigmatic transfer student who was raised by monks and has a pet owl, a surly step-father, and the mysterious disappearances of teens from a nearby town. Chira is a strong and compelling character who is fiercely independent and stands tall despite the rumors and nastiness at school regarding her sexual orientation. Creedon writes smoothly and fluently, and her story is hard to put down. First Impression is the first Creedon book I've read, and it made a very good first impression indeed. It's highly recommended.