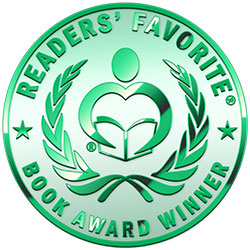 Reviewed by Viga Boland for Readers' Favorite
Have you ever started a book, debated continuing, but something the protagonist has said or felt compels you to read on? That's what happened to me when I began reading Forbidden Woman by Blair Bronwyn. There was something about Lucille, pregnant and abandoned, that spoke to my inner female core...that deep strength, intelligence, and resilience we women know we have, but that men have done their best over the centuries to control. As I followed Lucille's self-deliverance from heart-hardening poverty and abuse as a prostitute to success, both as an independent woman and business person throughout the war years, I felt proud to be a woman. She learned how to "use" men...for lack of a better word...to regain power and control over her own life.

Blair Bronwyn's ability to capture Lucille's emotions, which ranged from shutting out any people, places, or things that deterred her from fulfilling her dreams, to finally opening up her heart again was beautifully done. Along the way, denying herself the need for the love buried deep in all human souls, she deprived herself of a fulfilling relationship with her only daughter. Thankfully, as fate stepped in and took away the only man she ever truly loved, a Christian pastor, she acknowledged how much her pursuit of money and security had cost her. Did her epiphany come in time to salvage the relationship with her daughter and the grandchildren she didn't know she had? You will need to read Forbidden Woman to find out. The engaging plotline and its characters will ensure you keep turning those pages.

But Forbidden Woman is much more than just a great story. It's a clever, ongoing commentary on the status of women, not just women of color, but all women. Forbidden Woman gives readers so much to think about. The deeper I got into the story and the themes, the more I felt the urge to do some personal exploration into religion, the American dream, the status of women. For me, that's the sign of a great piece of writing. Blair Bronwyn tells us Forbidden Woman is the first book of a trilogy. It'll be interesting to see what she will come up with next.