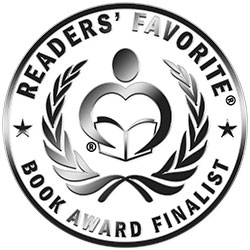 Reviewed by Daniel D Staats for Readers' Favorite
Depending on your age, you probably will remember Bob Denver as either Maynard G. Krebs—from The Many Loves of Dobie Gillis—or Gilligan from Gilligan's Island. If you think you know Bob Denver, think again. Bob's wife of over 25 years (Dreama Denver) has scored a major hit with her personal insights found in her book Gilligan's Dreams: The Other Side of the Island. You will love reading their love story and see how they remained married through the years of trials. You may think that TV stars are all about money and fame, but you would be wrong. Bob was a loving and caring man. Together, Dreama (Bob called her Dreams) and Bob reared a differently-abled son. Bob was a dedicated father and together Dreama and he cared for their son.

This book gives the reader a glimpse into the personal life of Bob Denver. Dreama Denver was Bob's fourth wife. In Gilligan's Dreams: The Other Side of the Island, she shares some details about Bob's life before he met Dreama, personal stories from his Gilligan days, and how they met. Then she goes on to talk about the charmed life the two of them lived together from their first meeting. After a few years of marriage, they decided to start a family. Together they had a son who was severely differently-abled. He had autism and seizures. Read how together they took care of their son, sacrificing everything for him. The book tells the sad story of Bob's cancer and death. There is an afterword that talks about Dreama's life since Bob's demise and how much progress their son has made. Be sure to have a box of tissues with you if you have an ounce of compassion. You will need them. But also, be ready to laugh until you cry.