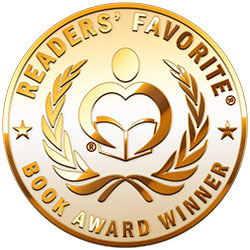 Reviewed by Jessyca Garcia for Readers' Favorite
I really enjoyed reading I'll Always Be with You by Violetta Armour. While giving his son Teddy a driving lesson, Stan Kostoff is killed by a drunk driver. Mary, Stan's wife, decides to move the family back to Stan's boyhood home in Middleburg, Indiana, in order to heal and be closer to Stan's family. There she meets Rosetta, an old girlfriend of Stan's. Mary soon discovers that Rosetta has a secret.

I'll Always Be with You is the kind of book that gives you "the feels." Violetta Armour tells this three-part story in the voices of Teddy, Mary and Rosetta. Each character has their own unique voice. Teddy thinks in headlines and is filled with guilt. Mary is full of grief and worry for her family. Rosetta remembers the past and wonders what could have been. My favorite character was Teddy because having lost my own father unexpectedly I understood his pain. Throughout the book there are tidbits of information. The one that I found most interesting was about military personnel leaving different coins on graves.

This is the type of book that I would like to read over again. The book is a rollercoaster of emotions but will leave you in a good mood at the end. Not everything happened like I thought it would in the story. There was one thing that remained unanswered for me but perhaps Armour will write a sequel and answer it. If you like to read dramatic stories, then this book is the one for you.