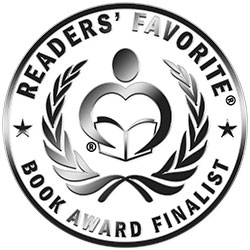 Reviewed by Rabia Tanveer for Readers' Favorite
Mortal Men, Immortal Warriors by Steven London is a salute to the unsung heroes of the Afghanistan war, the harsh times they had to go through and how they survived that time away from their families with a band of brothers that they cherished. The Afghanistan war was hard on everyone, but it was extra gruesome for the men in uniform and their families. I was emotional and touched by the way the author talked about the soldiers, their hardships and how much they had to lose in order to do their duty. I got so emotional at some points that I had to put the book down, collect my thoughts and calm myself before resuming my read. The interviews were the hardest part for me to read, not because they were written poorly, but because of what they entailed. I could feel the respect that Steven London had for these soldiers and what they went through. The narrative was easy to digest, the reading material had a nice flow and the choice of words had a great impact.

The information provided in the book is raw and unfiltered. The author has compiled interviews, written accounts by the soldiers, and includes photographs that detail their time spent fighting the war. While the war was being fought, the soldiers were doing their job while at the same time trying to protect their brothers in arms, trying to survive and hoping to get back to their families one day. This is an emotional read, so it is not for those who are looking for a quick, breezy novel to kill some time. When you pick this up, you should be prepared to give it time and your entire focus because that's what this book deserves. This is a gem!