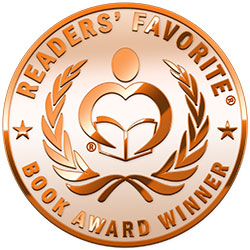 Reviewed by Kimberlee J Benart for Readers' Favorite
Every now and then I come across a book that I wish everyone would read. Never a Stranger: From her past in Croatia and Russia, to finding a son in Bhutan, to befriending women in Africa, one woman's stories of travel, connection, and self-discovery by Tania Romanov is one of those. A blend of award-winning travel stories, memoir, and photographs, it unfolds a theme of the discovery of ourselves and the world around us in an utterly readable, relatable, and emotionally engaging style. In a world of accented polarities, it's a refreshing and touching journey into remote places and unexpected experiences that unite us as one humanity. The stories cross several continents and cultures. Interlaced with poignancy and humor, they educate and inspire, enlighten and entertain, satisfy our urge for adventure, and leave us feeling hopeful and reassured.

In Never a Stranger, Tania Romanov gives us personal stories of travel and adventure which introduced her to unforgettable places and people. In recounting them, she shares with us not only the uniqueness of the settings and cultures that she encountered but also her personal insight, philosophy, and reflection. Romanov travels light in life, building on her own family's roots of exile and flight until they found a refuge in the United States. Not constrained by her own European culture and American views of what world travel should entail in comfort and itinerary, she bypasses the tourist traps and souvenir shops of the world to experience the real lives of real people. A wonderful read from an exceptionally talented author and photographer. Highly recommended.