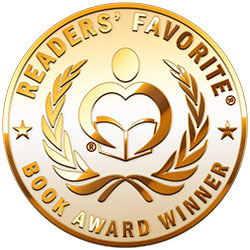 Reviewed by Vincent Dublado for Readers' Favorite
Finally, The Murder of Crows Series has come full circle with One Tin Soldier: A Post-Apocalyptic Superhero Novel. Author Chris Tullbane has dispatched his main protagonist, Damian Banach, as well as his other host of characters, into their final destinies. The first book (See the Bones) is a clincher, the second (Red Right Hand) is purposeful, and this third is the resolution for the Crow who wants to become a Cape. It gathers all the plot threads to weave Damian into one final adventure. This time, he volunteers for a mission into the Badlands, not for the purpose of relief work, but to implement a standing favor for Her Majesty that is past overdue. He is searching for Dr. Nowhere, the man whose dream has done a lot more than just bring superpowers into the world. Meanwhile, Tezcatlipoca, the mastermind and self-proclaimed god, is taking over the vast majority of Mexico.

One Tin Soldier has given the trilogy its full arc. I admire it even more as a whole as it certifies Chris Tullbane's work as the product of immense creativity. As the culmination of the series, it is a crowning achievement in the visionary use of the superpower and dystopian theme in speculative fiction. As a necromancer struggling against the hostile reception of the people around him for the power that he wields, Damian has managed to emerge and redeem himself through his actions and motives. It is generous in both action and psychological depth, and One Tin Soldier becomes a work for readers of all ages craving a storyline with feelings and gravitas. You will feel something for Damian, who has matured along his journey. This is going to be the last that you will read about him, and you will never feel so at peace with a story set in a dystopian world.