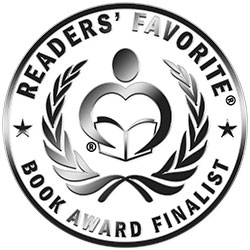 Reviewed by Lesley Jones for Readers' Favorite
In Pretender by Steve Piacente, after ten years Dan Patragno's journalist career seems to be over and his marriage is hanging on by a thread after his infidelities. He accepts the fact that his job at a launderette and a hostile marriage is his life now. Then he receives a mysterious message from an ex-Senator he helped imprison a decade earlier. Senator Mac McCauley promises he has information that will propel him back into the journalism spotlight, so Dan agrees to meet him. Former KKK leader McCauley is now an aging man halfway through his sentence for a racist murder and wants to unburden his guilt and tell his story. Patragno discovers that McCauley's confession, if revealed to the outside world, may blow apart the up and coming election.

Pretender by Steve Piacente is a brilliantly written story involving race relations and historical events. McCauley is an excellent antagonist, full of his own self-importance and with a vile arrogance about his actions. The scenes between him and Dan Patragno were electric as they played a psychological game of cat and mouse. The subplots were equally riveting, especially the relationship between McCauley and Haryette Coleman, a strong female personality who fights for racial equality. The author has created a piece of work that explores political corruption, forbidden love, and morality. I was hooked from the first chapter. The account of historical and blatant racism in the South was chilling, and the dialogue suited the characters' personalities very well. Even the minor characters had depth and were believable. I loved the way Piacente weaves so much detail into his story and ties all the loose ends together in a surprising twist at the end. A gripping novel from start to explosive end.