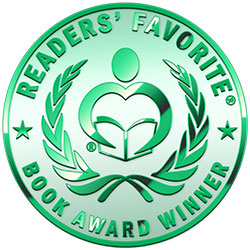 Reviewed by Ruffina Oserio for Readers' Favorite
Raptor by B.A. Bostick is a delightful fantasy story for young adult readers, a story that features the proverbial battle between good and evil. To be able to dominate humankind, demons have resorted to a more subtle kind of deception. They are disguising themselves as humans and infiltrating human society, taking key positions in governments and organizations. The good news is that there is also a secret society of Guardians, invested with the power to detect and thwart the plans of these demons. They have used highly skilled beings called the Raptors to do the incredible job of protecting humankind. Unknown to humans, raptors live amongst them and protect them.

Ariel is a raptor in one of the big mid-western cities, and when Detective Frank Bishop is in grave danger of being killed by a demon, she has no choice but to come to Frank's rescue, hence revealing her true nature to Frank. Now, as the pair works tirelessly to uncover the reason behind the disappearances of children and the homeless in the city, Frank is irrevocably drawn into the raptor's world, understanding that she isn't an ordinary woman. Now Frank is immersed in a world where light encounters the worst forms of darkness.

This is a beautiful story with interesting characters and an intriguing plot. I enjoyed the originality in the concept and in the plot, and there were moments I started believing that there are demons ruling among men, disguised as men, like some dictators this century has known. B.A. Bostick makes readers care about the characters and sells the idea of fighting for what is good in a brilliant way. The novel features great writing, a fast-paced plot, a huge conflict, and a setting that feels like some place readers already know. It was an enjoyable read.