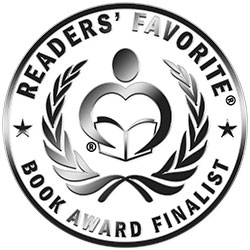 Reviewed by Maureen Dangarembizi for Readers' Favorite
Real Monsters by Brian Gallagher is a horror novel in its own league. When Frank Ort, a former resident of the Bohemian Forest, tells his great-grandson, Sean O'Shea, what he'd seen in his homeland, he has no idea the story would have far-reaching consequences in the future. Sean never forgot his great-grandfather's story and now that he wants to write a new novel he is inspired to prove the existence of supernatural creatures like vampires and werewolves. Sean and his friends expect to find a basis for all the superstitions in Europe but not to actually find real monsters. Not only do they attract dangerous creatures of the night, but their presence in Europe attracts an old foe. Craig Breedlove has escaped Winnebago Mental Health Institute and has resumed murdering men of the cloth. On his way to the Vatican, Breedlove learns that his former captors are nearby.

It has been a long time since I read a horror story that surprised me and Real Monsters has done so in the best way possible. This story is not just horror but has splashes of romance, crime, and drama that give it a unique flavor. The fact that Brian Gallagher addresses the controversial topic of Catholic priest abuses and cover-ups makes for an interesting read. This was my favorite subplot. Depending on who is reading, the villain becomes something of a hero, an avenger of the innocents. It was so satisfying for the perpetrators to be punished, at least in this fictional story. Real Monsters also exposes some of the weaknesses in society that let wicked men continue to do evil acts without reprisal. This book is a must-read for fans of horror and conspiracy theory fiction like The DaVinci Code.