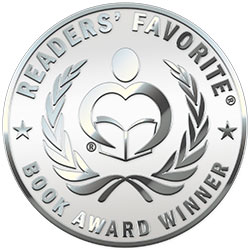 Reviewed by Vernita Naylor for Readers' Favorite
Eve Louise Riser comes from a family of musicians; she is a gifted pianist who plays with Jimmy Blakeley and His Stoptime Syncopaters. She wrote and published a few songs under the pen name E.R. King. On the other side of her life, it seems like Eve was always around trouble. Sugarland: A Jazz Age Mystery by Martha Conway, set in the 1920s in Illinois, is about speakeasies, hooch, jazz and murder. Eve was making out with tenor sax player, Gavin Johnson, in the Entertainers boxcar in Hoxie, Illinois when they encountered trouble. Trouble that led to Eve witnessing Gavin killing a man and telling her to flee to Chicago to deliver a letter and some money to Rudy Hardy.

When Eve arrives in Chicago, she looks up her sister, Eulalie 'Chickie' Riser, who is also a singer and pregnant. Eve begins to learn a lot about the underground world of nightclubs, liquor, and corn sugar when one day she witnesses another killing, that of Rudy Hardy - then she discovers that her sister, Chickie, has disappeared. Why? She and Lena, Rudy's sister, set out to discover the mystery of what these two events have in common.

Just like the TV series The Untouchables, Sugarland: A Jazz Age Mystery by Martha Conway puts you in mind of what happens behind the scenes in the bootlegging, '20s and jazz era. It is during those times that you hear of names like Victor 'The Walnut' Rausch. The Walnut is co-owner of the Oaks Club with Nathan Cobb, but this club is merely a front for a more shady operation. If this era interests you, then Sugarland: A Jazz Age Mystery by Martha Conway is the book for you.