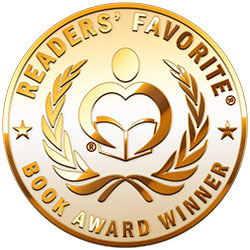 Reviewed by K T Bowes for Readers' Favorite
I loved Ten Seconds to Dead by L.A. Clayton. I whipped through it in about twenty-four hours. There seem to be two types of women in action novels; the wimp and the badass. Kate Edison lands firmly in the center, the perfect happy medium. She's vulnerable but capable and the novel puts her in a really testing environment. I loved the twists and turns in the storyline because, trust me, nothing is the way it seems. L. A. Clayton takes a huge amount of trouble laying out the stakes and then smashing them to pieces.

Ten Seconds to Dead moves the reader through a startling range of emotions, from excitement to devastation. It's handled with such slick precision that you find yourself on the precipice of disaster without acknowledging any part of the journey that led you there. When Kate Edison is recruited into the secret government department as a spy, she has no idea what she's stepping into and nor does the reader. The missions, the urgency, all just feel relevant and patriotic. I kept reading late into the night because I needed to know what happened next. Her new life and the gutsy way she approaches it seemed so engaging. The tension was perfect, a fast pace propelling you at speed to the unexpectedness of the cataclysmic discovery which changes everything.

I spent a lot of my reading time in doubt, not liking certain characters, such as Cave, but carried along by their plausible role in the story. At the end, I wished I'd trusted my instincts. At one point - which I won't spoil - I was left genuinely devastated. Spy novels are ten a penny, but this one stands out as different. It's engaging right until the final word. I was as taken in by the AGI as Kate, right up until the moment I wasn't. It's a great read and I really enjoyed it.