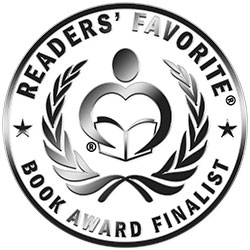 Reviewed by Jack Magnus for Readers' Favorite
The Art of Hero Worship is a new adult contemporary romance written by Mia Kerick. What was supposed to be a pleasant evening watching a friend perform in a college production of Shakespeare's Hamlet turned into a night filled with unrelenting horror for Jason Tripp, when a lone gunman stepped out onto the stage and began shooting into the audience. He seemed determined to kill everyone in the theater and, to Jason, it seemed that the killer wouldn't give up until he had found him where he was crouched on the floor next to his girlfriend Ginny, who had already died. As the killer approached his aisle, he heard a voice whisper instructions to him, telling him to squeeze down tightly under the seats, and then the speaker covered Jason's body with his own. The gunman seemed almost right over them when a sound distracted him and he turned away. Jason's protector seemed to know exactly when it would be safe to make a run for it, and he guided Jason straight to a trapdoor. As he was opening it, the gunman saw them and came running down the aisle towards them, but, somehow, miraculously, his hero got the two of them out of the building and into his car, and they drove away to safety.

Mia Kerick's new adult contemporary romance, The Art of Hero Worship, begins with an explosive and gripping scene that catapulted me into the action and kept me on edge as Jason and Liam attempted to survive the gunman's attack. I've read and thoroughly enjoyed several of Kerick's young adult romances in the past, and I fully expected that I would be entertained by this book as well, but, if anything, The Art of Hero Worship far exceeded my expectations. Jason and Liam's harrowing experiences at the theater begin the process of forging a sweet and utterly mesmerizing friendship that turns into a love that neither of them expect or really know what to do about at first. Kerick handles the gender and sexual orientation issues in this book with respect and an uncanny depth of insight and compassion. Watching as these two young men fall in love is transcendent, and their story is oh, so beautifully told. I'm eagerly looking forward to reading more young adult and new adult fiction from this very talented author. The Art of Hero Worship is most highly recommended.