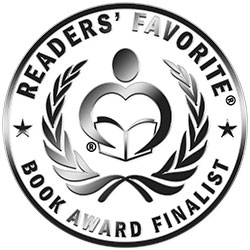 Reviewed by Mamta Madhavan for Readers' Favorite
Living mollusks are slowly disappearing due to environmental degradation and the destructive habits of human beings. The Art of the Living Mollusk by Charles E. Rawlings, MD, JD is a fabulous book that will delight readers who are dedicated to protecting the environment, the earth, and the ocean. This book is about the beautiful angles and curves of the mollusk and will raise awareness of how this living organism is much more than a dead shell. The author reveals the mystery of the creatures living underwater and gives readers a peek into their exclusive world. The book also gives a lot of interesting information about mollusks and their role in preserving the environment, their uniqueness, form, and color.

This book is a visual treat and the photos are clear and eye-catching. They teach readers about the family of mollusks, their beauty, and life. The topic is unique and will make readers aware of the creatures that exist underwater and realize the importance of protecting these creatures for the sake of the environment. The number of sea creatures discussed in The Art of the Living Mollusk is amazing and will leave readers awestruck by their beauty and contribution to the environment. The author weaves art, photography, and information together seamlessly, making it fascinating to readers. It is a good book to have in libraries as it can be used as reference material for projects and classroom discussions. This book will leave you wanting to learn more about the life that exists underwater and why it is important for the environment.