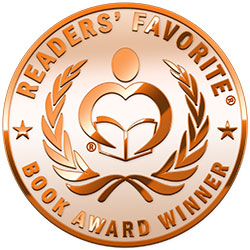 Reviewed by Mamta Madhavan for Readers' Favorite
The Fix Yourself Handbook: Using the Process Way of Life to Transform Your Life into a Happy, Healthy Journey by Faust Ruggiero is an insightful and profound book. It will motivate readers to make a healthy transformation in their lives by taking an inner journey and understanding how to use happiness and fulfillment there to find peace and love themselves. The book is a good tool to gain a better understanding of how readers think, feel, and behave, and how important it is to be internally balanced. The natural rules which are known as processes, deliberate and natural steps, will guide readers on how to live in tandem with their own natural flow and help them lead a healthy and happy life. The author gives a step-by-step program, 'The Process Way of Life', which is helpful when it comes to transforming life into one that is happy, healthy, purposeful, and contented.

The Fix Yourself Handbook is uplifting and positive and gives hope to many readers who are stuck in patterns where their lives are not productive or happy. Every chapter gives an introduction to the information that is going to be covered and the strategies and techniques presented will end up finally as lifelong support. This book will guide readers on an enlightening and exciting journey that will touch every part of them. It gets them ready to begin a most wonderful journey. I like Faust Ruggiero's approach to a topic that is useful, and the methodical and well-structured discussion makes it easy for readers to comprehend and incorporate the suggestions into their daily lives. It is a good book to read to enhance personal growth and development in a positive way and make healthy transformations.