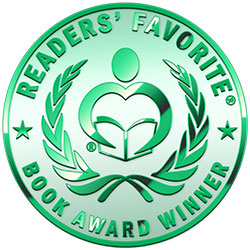 Reviewed by Kim Anisi for Readers' Favorite
The Last Orphans by N.W. Harris is a story about teenagers and kids who have to learn to deal with the fact that all the adults are dead, and that they might be next. A deadly virus was accidentally let loose on the planet, and it killed every adult. Only teenagers and young children are left. Shane is one of them. With a group of other kids, he tries to survive, and comes across the horrifying message that the virus will soon attack even younger victims. Only he and his new friends can stop the total destruction of all humanity - but will everyone be on his side? And how can kids survive without adults?

The Last Orphans by N.W. Harris was a nicely paced book with interesting characters, an exciting plot, and enough surprises to keep you turning page after page. While I am not a young adult or teenager any longer, I still enjoy reading books with younger characters as they usually have a different dynamic than books with "older" people. While the circumstances of those kids in this story are, of course, horrendous, and you wouldn't wish it on anybody, it was a very enjoyable and entertaining read. N.W. Harris also wasn't afraid to kill off nice characters, so you could never be sure who would make it to the end - or whether the kids would even be successful. The characters are well developed, and some of them stand out. It's definitely worth a read if you enjoy dystopian YA novels.