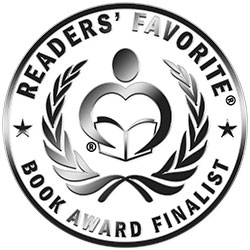 Reviewed by Grant Leishman for Readers' Favorite
The Tormenting Beauty of Empathy by Richard Robbins is a heart-warming, somewhat traumatic journey into the world of spirituality and the human condition. Hana was just a 5-year-old when she watched, in horror, as her parents were murdered by the Guatemalan Army when their village was suspected of harboring rebels against the regime. Running for her life, Hana made it to a nearby town where she was taken into the hearts of the locals and raised as one of their own, learning and displaying immense talent and artistic ability in the local craft of embroidery. When the army returned again to wreak havoc, Hana and her childhood friend, Deisi, decided to make the dangerous and exciting journey across Guatemala, through Mexico, and hopefully to freedom in the U.S. Upon arriving in Texas, Hana is horrified to discover she is pregnant and is sent to the small town of Indiantown in Florida to have her baby daughter in a community of Mayan refugees who take care of one another. Hana's daughter, Josefa, soon begins to display a powerful spiritual and empathetic nature that endears her to and attracts the interest of the local Mayan spiritual leaders in Indiantown. When Josefa appears to have performed a "miracle", her fame and notoriety go viral and suddenly Josefa is the center of worldwide attention and finds herself bringing her simple message of love and understanding to an ever-increasing audience desperate for true spirituality.

I was deeply touched by The Tormenting Beauty of Empathy. Author Richard Robbins presents a compelling case for more empathy in this world through his wonderful characters of Hana and Josefa. Hana's childhood trauma was powerful enough to have broken many women but she was able to put it all behind her and move on in an increasingly violent environment, to create a simple, yet immensely satisfying life for herself and her daughter. The character's muteness after the trauma served as a constant reminder of the pain and suffering she had experienced, plus it allowed the author to explore the aspects of communication between humans that transcends the spoken word. For me, this was what lifted the story above others in the genre. The descriptive passages especially in the first part of the book were redolent with the beauty and the horror of Hana's home country of Guatemala. As a reader, I felt instantly transported to the lush Guatemalan rainforests and their immense diversity of flora and fauna. The overarching theme of the narrative is that of love, redemption, and, of course, empathy, and the story absolutely reinforces those qualities through the life of both Hana and Josepha. I particularly was drawn to the concept of the universality of spirituality and that salvation lies not in the hands of any or all religions but actually inside ourselves. This is a beautiful, touching, and redeeming tale that I can highly recommend to everyone. When as a reader you feel better inside for having read a book, you know the author has achieved his or her goal. This is such a book.