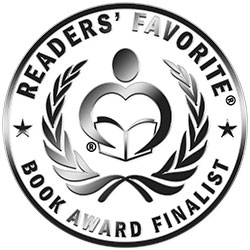 Reviewed by Susan Sewell for Readers' Favorite
A serial killer is strangling women with his designer neckties, and the police are not in agreement about his identity in the exciting murder mystery, Ties That Bind (Detective Madison Knight Series Book 1) by Carolyn Arnold. One hot summer morning, Detective Madison Knight is called to investigate a murder. At the scene, Madison notices a picture out of sync with the rest of the photos in the house. However, her partner Terry is unimpressed. Instead of following the clue, they arrest a man who has been stalking the victim. Although the stalker's actions on the night of the murder are suspicious, Madison is not convinced he is guilty. When another woman is murdered in the same manner, a witness sees a man driving away from the scene. His description matches a person in the out-of-place photograph from the first victim's bedroom. Now Madison has the difficult task of persuading her partner Terry and her sergeant that they have the wrong man. Is Madison correct in her suspicions? Or is it someone else entirely?

Ties That Bind (Detective Madison Knight Series Book 1) by Carolyn Arnold is a fascinating crime novel that gives the reader an inside look into the life of a tough cop. The story is well-written, and the plot flows smoothly. The flawless story arc builds to an unexpected and satisfying conclusion. The characters are well-developed and relatable, forming a stimulating storyline. At first, I didn't appreciate Madison's abrasive attitude, but then I recognized that her aggression drives the story forward, and she grew on me. This book is written for a more mature audience as it contains explicit language and some references to violence. I recommend this novel to readers that enjoy accurate police procedurals and thrilling mysteries.