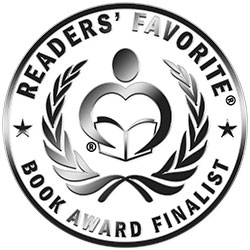 Reviewed by Danielle Urban for Readers' Favorite
To Die For: A Lynn Clarke Thriller Book 1 by Ray Ronan is an action-packed medical thriller. It is similar to the Jason Bourne movies but with a twist. This story focuses on the human organ donor business that has recently become a lucrative industry. The day that happened the world turned into a frightening place. The story had a dark and intense atmosphere on every page. I could feel the urgency, the corruption, and the danger for those being pursued. It's like something out of a fantasy novel. Yet, human organ donors are a real thing. It's even more profitable than a drug ring, and it's no wonder the danger presented inside is nightmarish. If someone has something, the corporation handling the human donors wants; it will go to any lengths to get it. That's where the main protagonist comes into play. She has something the head man behind the whole thing wants.

The book contained many plot twists from government stuff to the donor corruption ring. There was never a dull moment. The leading female protagonist, Lynn Clarke, has this kick-ass attitude that works well for her. She needs to be strong in the line of work she does. Plus, it helps her as the story progresses. The pages are full of creepy high action scenes. The characters were individually well-crafted. The plot was engaging, making me not want to put it down. Of course, when I saw the number of pages, I was like, wow, that's a lot. But once, I started to read, the faster they flew by. This tale felt so real. Dark, edgy, and one epic rollercoaster ride from the start to finish. Overall, I was impressed by how entertaining To Die For was. I look forward to reading more by Ray Ronan in the future.