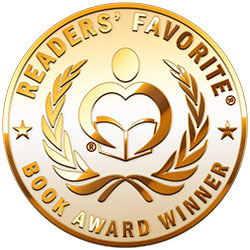 Reviewed by Anne Boiling for Readers' Favorite
"Yoga In No Time At All" takes Yoga to a new level. Joel DiGirolamo takes the excuses out of this form of exercise by bringing it into our everyday life. In his own words, "This book is about meeting people where they are in their busy lives and bringing them a taste of yoga with the hope that it will improve their lives in some measure, and perhaps even get them onto a yoga mat". If you`re getting a book off of a shelf, petting your cat, or brushing your teeth, you can, simultaneously, hold a Yoga pose.

I admit that I hate traditional exercise. By following the simple poses, I can strengthen my body. I actually enjoyed the poses and felt better afterward. I found Yoga to be a good stress reliever. My posture, balance, strength and flexibility have improved since following DiGirolamo's suggestions. Hatha Yoga incorporates proper breathing and posture. I have asthma and found that I breathe much easier after my yoga session. Most of my day is spent at the computer. There are even poses that can be done in front of the computer.

This book is for everyone. DiGirolamo makes it easy. I am very short and had to modify some of the poses to meet my needs. "Yoga is not about every pose. Yoga is about making a connection with your body, mind, and soul. It is truly about the journey, and not the destination." "Yoga In No Time At All" is well organized. The photos assist the reader in assuming the proper stances. Well done, Mr. DiGirolamo!