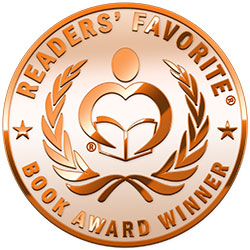 Reviewed by Soumya Sreehari for Readers' Favorite
What would you do if you had someone to call whenever you needed a bag for anything? Do you know someone who always keeps her room messy? Your sister, daughter, cousin, friend? What if the one with the bags and the one with the messy room met and became friends? That is exactly what happens in Dave Shelton's story – Bag Boy and Sweet Slob. Randy Rassman collects all kinds of bags and keeps them handy because he believes they will be useful someday. Tandy Taylor is oblivious to the mess in her room and finds excuses every time her mother asks her to clean the room. She is a kind-hearted girl who just does not want to clean up her room's mess. When Randy and Tandy meet in school and find that they can help each other, a friendship is born.

We all tend to have that one quality that is noticeable more than any other. A quirk, so to say. Randy is the bag collector; Tandy is the kind girl who never cleans her room. That is how they get their names – Bag Boy and Sweet Slob. Dave Shelton has weaved a beautiful story around these two characters about friendship, kindness, helping others, and caring for the environment. There are lessons to learn, both for children and for grown-ups. The illustrations by Richard Peter David are brilliant. They bring the story alive on the pages. I adored the two sweet characters and enjoyed their story. The story of their meeting, helping each other, and generating a business idea is endearing, to say the least. I highly recommend this book wholeheartedly for a heart-warming read.