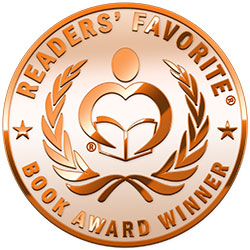 Reviewed by Liz Konkel for Readers' Favorite
Bloodline Gypsy by Shirley A. Martin is the first volume in the Jook and Gypsies series, following Susannah after her mother and grandparents die, leaving her in the custody of a father she's never met. She thought this would be a fresh start for her, but when she meets her stepmother, she realizes she has to give up everything she was just to fit in with her new family. Keeping her gift of healing secret, Susannah manages to please her new parents, but when she meets a mysterious neighbor, her life starts looking up. That is until she learns she's part of an ancient and secret group of people, with a dangerous werewolf hunting her. With few options, and feelings she doesn't quite understand, she's forced to trust two strangers who claim to be protecting her.

I don't really read novels that are classified as 'horror,' but the premise was intriguing and I couldn't resist seeing what adventure Bloodline Gypsy would have in store. It was worth it! Bloodline Gypsy is well-written, creative, unique, and frightening. A fast-paced page turner that you can't stop reading until you reach the end. Bloodline Gypsy is grotesque horror at its finest, with a villainous werewolf that is truly disturbing, and it will leave you anxious for Susannah and her friends' safety. Shirley A. Martin craftily weaves rich mythology into a modern setting, immersing you in the story. Susannah is a strong heroine who garners much sympathy when she's forced to leave herself behind because her stepmother is in every way 'wicked.' There's the classic spin of her meeting mysterious strangers and belonging to an ancient mythology, but Martin takes a unique approach to the idea of a werewolf that leaves you guessing, and wanting more.