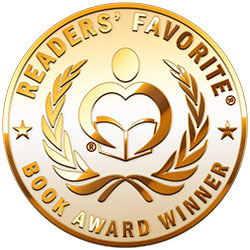 Reviewed by Emily-Jane Hills Orford for Readers' Favorite
Life is full of twists and turns and confronting the inevitable forks in the road. When Tessa loses her teaching job, she returns to her sleepy hometown in Amish country, Pennsylvania. Which way should she turn? To New York to live out a dream in the big city? Or back home where everyone knows her and life goes on at a placid pace? She's not looking for romance, but romance seems to find her, not once, but twice. First, there's Richard, the doctor with eyes on the big life. Then, there's Jonas, the Amish farmer with deep loyalties and ties to his community and God. And a little Amish girl, Rebecca, who captures Tessa's attention with her simple beauty and honesty. Can Tessa choose? Would she make a good Amish homemaker? Or a good wife to a hotshot doctor? Or, perhaps this impossible choice requires her to step away, to put a reasonable distance between herself and the two men vying for her attention and the girl who has already won her heart. Find out more in Hometown by Wendy Rich Stetson.

Wendy Rich Stetson's romance novel, Hometown, is the first book in the Hearts of the Ridge series. Weaving a compelling plot around a simple love triangle, Stetson manages to portray with vivid accuracy the poignant differences between the English world and the Plain world of the Amish. The story follows Tessa's return to her hometown and the interactions with the English community who knew her growing up and the Amish who were always there in the background. The descriptive narrative sets a fascinating stage of events, and the characters are well-developed and believable. Dialogue is used effectively. This is a great comfort read and a refreshing clean romance.