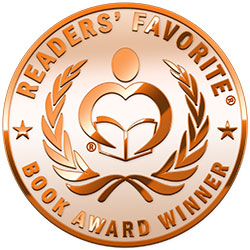 Reviewed by Kayleigh Perumal for Readers' Favorite
Mickie McKinney: Boy Detective, Connections in Chemistry by R. L. Fink is a humorous detective mystery audiobook. When eight-year-old girl genius Jamie "Burners" Burns took over as the substitute teacher for the chemistry class at Maple Ridge Middle School from Dr. Carson, a lab experiment went awry. Dr. Carson had been sent home after suffering from a peanut allergy. Burners maintained that a note which gave her the authority to teach the class was left by Principal Morgan, but it was later deemed to be a fake. Her classmates Mickie McKinney and Sam Hayes were convinced that someone was trying to frame their friend. They vowed to clear Burners' name and investigated further. They enlisted the help of AJ Harris, a reporter for the school's newspaper. Will the young detectives find the real culprit in time and before Burners is suspended?

This is the third book in the young adult series by R. L. Fink and it won the prestigious Purple Dragonfly Book Award, which honors promising young authors who write children's fiction. Targeted at 8 to 13-year-olds, Connections in Chemistry is an enjoyable listen, with vivid, sincere, and realistic characters. The dialogue is witty and portrays each character's personality. The plot is also well-paced and keeps the listener captivated throughout the book. I particularly enjoyed the characters breaking the fourth wall by drawing attention to the shifts in narration. The narrator Hannah Edelson is highly skilled and delivers a stellar performance. She produces various accents and voices for each character effortlessly, modulating her tone appropriately. The audio quality is also crisp, with no distortion or background noise. Older children who love adventure will appreciate this story.