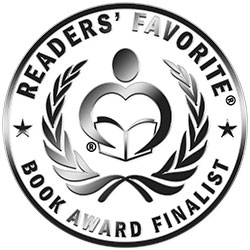 Reviewed by Lucinda E Clarke for Readers' Favorite
On Learning of My Mother's Death Six Years After It Happened by Lori L Schafer is the true and heartfelt account of what it was like to grow up with a mother who, although in the early years was an average, stable parent, steadily descends into madness. Not written in chronological order, each chapter highlights an episode illustrating ways in which the author's mother behaved irrationally, from believing her dead father was hiding in the ceiling, to spying on her ex-husband and his mother from a cupboard after she'd entered their house illegally. These outlandish episodes escalate to the extent that the author feared for her own life, and her mother often threatened her. Schafer shares with us the humiliation of living as a teenager, laughed at by her school friends when her mother sat outside the classroom for every lesson after dying her hair bright green. Lori Schafer was known as the daughter of Judy Green-Hair. A few friends did stand by her and she acknowledges their help in finally enabling her to escape. Bravely she waited until after graduation and drove to the next state, but she was always fearful that her mother would find her and drag her back.

I chose to read this book as I thought I could connect with the author and I did. I hope other readers will understand why it is not easy to run away from the only home you have, however terrible it might be. As it's explained so well in this book, we are conditioned from birth to love, obey, respect and believe our parents. When they start acting in ways that don't make sense, the confusion is enormous. It was only much later that Schafer questioned her mother's sanity and attempted to put a name to it. I would like to recommend that this book be on the prescribed reading list in schools as there are thousands, maybe millions (myself included) who live in constant bewilderment, fear, and desperation, whose mothers are unpredictable and even dangerous. A well deserved 5 stars.