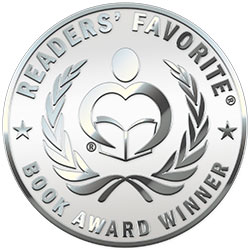 Reviewed by Isabelle Reding for Readers' Favorite
Ralph Ribbit's Wacky Week Off by Louise T. Constantinople starts out with Ralph, the main character, learning that his job will be on hold for a while. Because of this, Ralph Ribbit has the week off! Assuming he'll be able to relax for the week, he is taken aback when he realizes that will just not be the case. His wife, Ramona, becomes sick with the flu, and as a kind gesture Ralph steps in and takes over her duties while he has time off. Throughout the week, things are hectic and busy, as most families' lives are. Ralph runs into a series of issues: his son Reggie ordering too many pizzas for dinner, being surprised with career night by his son, his kids bringing the wrong bags for lunch to school, burning the soup he was making for Ramona, accidentally covering the deck with black paint, and more! In addition, at the end of the week is his daughter Roxie's birthday, which they are preparing for all the while. Overall, Ralph's week is filled with quite a few surprises, so much so it quite literally knocked him out!

I give this story five stars for many reasons, but first and foremost, for the impeccable grammar. It was exceptionally easy to read and I wasn't stopping to mentally fix anything grammatically, which is usually what happens! The second thing I loved was the great message it had for a kid's book. I also really appreciated the illustrations; they were incredibly cute and I honestly wish there were more, even though I know it's meant for older kids. That said, the way the writer writes paints a picture by itself; whenever a new character was introduced, she seemed to paint them like an expert. The final way I was impressed by the book was apparent to me very early in reading it — there is some pretty genius wordplay, which I thought really spiced up the overall story.

The only two complaints I have about this book are pretty minimal: I was expecting Ralph's week off to be huge adventures at every turn, but for the most part the issues weren't exceptionally big. In addition, the family members forgive each other after five seconds of being mad, and it almost never works like that. However, I believe this fantastic book deserves a fantastic rating, five out of five stars. Well done, Ms. Constantinople, I can't wait to see what you come up with next!