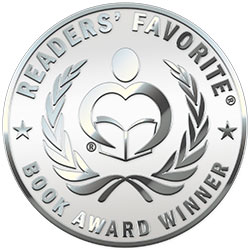 Reviewed by Romuald Dzemo for Readers' Favorite
In Swearing Allegiance, the first entry in The Carmody Saga by Jana Petken, the Carmody family is forced to face the devastating consequences of the First World War. Dublin has fallen apart and the British can't keep the Germans at bay. Once an affluent family, the Carmodys now experience hardship and poverty. Readers are about to discover an interesting and entertaining family drama, set against the backdrop of war, a family story that explores secrets, politics, love, and what is left to keep a family together when everything else crumbles. It's a story of love, patriotism, war, and loyalty.

Jana Petken is a gifted writer and this gift can be seen through the expertly developed characters, the gripping plot, and the complex conflict. Danny, Patrick, and Jenny are very compelling characters, each sculpted with a complex nature and a haunting problem to face. These characters are thrust into a family drama that makes relevant references to history. The plot is well-paced and conflict is developed at different levels, making the story even more gripping. From the very first page of the story, I felt irresistibly pulled in by the author's powerful and vivid descriptions, a generous encounter with one of the key characters in the story. The conflict — or at least part of it — is introduced immediately. This is a beautifully written story that explores elements of the First World War and how different people coped with its effects. Swearing Allegiance is a family story that will resonate in the hearts of many readers, a story that will remind readers of the drama taking place in many families; it is entertaining, it is warm, it is hard to put down.