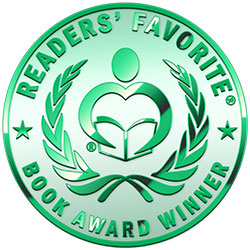 Reviewed by K.C. Finn for Readers' Favorite
The Awful Truth About The Herbert Quarry Affair is a work of fiction in the dark humor subgenre. It is best suited to mature readers owing to the use of strong language throughout and was penned by Denis Shaughnessy, writing as the central character of the book itself, Marco Ocram. In this first novel of The Awful Truth series, Marco finds that he has written himself deep into trouble, thanks to his mentor's encouragement to write with total freedom and devoid of thought. When his mentor, Herbert Quarry, finds himself caught at the scene of his lover's murder, it's up to Marco to write them both out of this terrible mess.

This fascinating work of satirical mystery fiction has much to offer those who have grown tired of the many tropes and conventions of the typical murder mystery. Denis Shaughnessy has plenty of tricks up his sleeve writing in the guise of the surreal Marco Ocram. This book breaks just about every taboo that publishers tell new authors to stay miles away from. The book does it so bravely in the narrative style, dialogue, and plot delivery that it cannot fail to bring a brazen smile to the faces of rebellious readers everywhere. I also enjoyed the character development and the mentorship between Herbert and Marco, which was suitably sharp-witted and ridiculous in all the right places. I would recommend The Awful Truth About The Herbert Quarry Affair to fans of convention-breaking and highly engaging mystery tales.