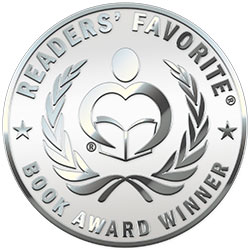 Reviewed by Kristy Vee for Readers' Favorite
The Byrds And D'Beez by Pettrina Clarke is a steamy, suspenseful novel about the beauty of young love and the beauty of karma. Melanie Ming Byrds and Taylor D'Beez have known each other for as long as they can remember and are crazy for one another. As their passionate love grows deeper and stronger by the day, the secrets and past transgressions of the adults surrounding them begin to emerge and haunt them mercilessly. As the couple slowly unravels the drama and hidden agendas, they cling to each other for hope and stability as their lives are turned completely upside down. They soon learn that the past doesn't always stay in the past and that sometimes greed, jealousy, and vengeance have a way of hiding in the shadows. Worst of all, sometimes it's the ones you love the most that are sharpening their claws and ready to strike when you least expect.

The Byrds And D'Beez is a clever title for this sexy, dramatic, titillating read. Full of passion and erotic scenes, some of the pages are so hot they seem like they're about to burst into flames! Tzzzz! (I'm fanning myself.) Taylor and Melanie are so adorable and I couldn't help but laugh at the very authentic-sounding dialogue. The story is chock-full of suspense, wit, humor, and the way the author describes in detail the private thoughts and motivations of each character was great. I especially wanted to know what wild, wild Barbs was thinking. Whew! If you're looking for a cool, Saturday night bubble-bath read, you've got it. Well done.