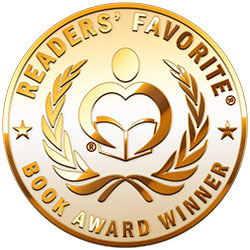 Reviewed by Anne Boiling for Readers' Favorite
The setting is post 9/11. Bio-terrorists have unleashed multiple viruses including anthrax, small pox, and a virus so evil that we can only begin to imagine the implications. RAPAIDS (a cross between the Parvovirus and AIDS virus) began by destroying livestock, causing a famine throughout the world. Then the unthinkable happened, it was passed from the livestock to the farmers. Within one year of contracting the disease, the victim was dead. Scientists are frantically working to find a cure. Could the solution lie in Noah's Ark? Sightings of the Ark have come to light. Is it a myth or fact? Could God have placed an instrument on board (The Lathe of God) that can regenerate the Earth?

The scientists found the very idea of Noah's Ark to be far fetched, few were believers. However, they knew that the citizens needed something to believe in, something to give them hope. A group formed to search for the Ark and save the world. They called themselves S.T.O.R.M. Science, Technology, Old Religion and Mythology. They researched all aspects of the story very carefully.

They began the journey to the summit with terrorists trying to stop them. Will they survive their search for the Lathe of God?

"The Lathe of God: the Quest For Noah's Ark" is part sci-fi, part action adventure, and totally entertaining. When I first saw that this book was 621 pages long, I was a bit put off. But, once I started reading, I was hooked. The reader travels with the members of STORM through the dangers of mountain climbing, terrorist attacks and a struggle with all that they believe. The plot is well developed and leaves room for sequels. The characters are interesting.