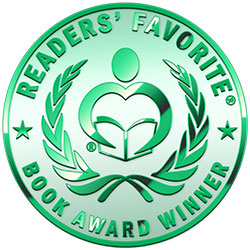 Reviewed by Christian Sia for Readers' Favorite
The RN Diaries by Dolyn Keys is a hot entry in The Naughty Nurse Series, a hilarious, captivating story that follows the lives of three nurses and what they do when they are not working. Their names are Vanity Carter, Nadia Hollinsworth, and Kensington Dumas, and they love to party, and when they do, they do it hard. Vanity warns that she can do things that could give anyone a heart attack, but she says not to worry because she can also do CPR. These women all work at the Ellerton Memorial Hospital. Apart from saving lives at the hospital, they share a common passion — sexual pleasure. So when they are not at work, they are out exploring their wild sides, looking for hookups, and organizing adult parties. But for how long can they continue this way? Read on to discover more!

I was hooked from the very beginning of the story and it is only fair to warn readers that this book contains adult content, and it borders on the dark side of it. The book is well structured and the chapters are modeled after each character's point of view, creating a sense of suspense that makes it irresistible. Each chapter begins with an entry from a character's diary and it unveils their views on sex, men and relationships. About sex, Vanity says: "At the most random of times, I find that I'm ready to do it anytime, anywhere, and almost with anyone, trying to get that ultimate orgasm that holds me over until the next encounter." There is great humor sprinkled throughout the book and readers will find themselves laughing through every page. The characters are wonderfully built and thoroughly explored. Dolyn Keys' The RN Diaries is the sexiest thing I have read in many years, sizzling and spellbinding.