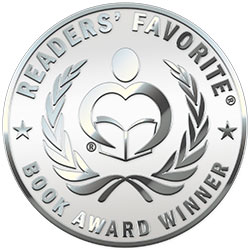 Reviewed by Liz Konkel for Readers' Favorite
Wizard's Key by Mitch Reinhardt is the first book in The Darkwolf Saga. Geoff was used to being an outsider and bullied, but all that changes when he embarks on an epic quest in a new world with one of his bullies. If that wasn't strange enough, Geoff discovers a mysterious key when he and Sawyer go through his father's belongings. After Jane arrives at his door collecting money for charity, she and Sawyer are swept away with Geoff to another world after the key opens a mysterious portal. There they discover that everything they thought was make-believe is real. They soon encounter dangerous orcs and trolls while the journey introduces them to enchanting elves, stunning unicorns, and a reluctant ally that help them in their struggle to find their way home. All the while they must stay a step ahead of the deadly werewolf stalking them.

Mitch Reinhardt delivers a coming-of-age adventure about friendship and self-discovery. The three teenagers have journeys that intertwine as they learn how to work together as a team. They face a variety of dangers, meet new allies, and a dangerous werewolf. These situations help them go from three individuals that clashed to becoming three friends, forming a bond based on their experiences, forgiveness, and personal growth. The first impressions of these characters show them in specific roles with each slowly explored throughout as each of them is challenged, thanks to a quest that pushes them to their limits. Sawyer's journey is rooted in his understanding of what it means to be heroic and his struggle as he initially rejects the role. Geoff's journey is one about power as he goes from being a bullied outsider to discovering his role in this grand role where he learns of the extent of his true power. Jane is a stubborn and compassionate person that delves into her affinity for woodland magic and understanding the importance of druids while learning from a mentor that doesn't think humans are capable of handling magic. Wizard's Key is the journey of three teenagers as they search for a way home and in the process discover what it means to be a hero, uncover the truth of the power they have within, and learn the value of friendship.