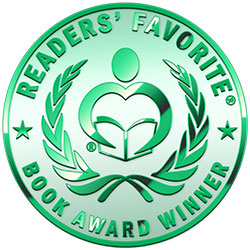 Reviewed by Kris Moger for Readers' Favorite
Alive: Shadows of a Living Past by Marcia Maidana is the story of a woman's chance to live again. The main character, Florence Sterling, was murdered and by a twist of the paranormal was brought back to life to be with her husband again. With her soulmate by her side, her life was almost complete, except for the longing for the son she lost when she died. Upon moving back to the home she once lived in when she first married, keeping Florence's resurrection a secret proves more difficult than Florence and her husband expected. Plus, an aching feeling haunts her—her son was alive; he had to be. When World War II breaks out, Florence's enemy, the woman who killed her, is seen lurking in the woods nearby. Was there any way to be free to live her new life or would this second chance get cut short by a past that wouldn't leave her alone?

In Alive: Shadows of a Living Past, Marcia Maidana creates an intriguing mystery. Though this is the second book in a series, it is easy to read on its own. The author has a gift for bringing a story to life and creating wonderful characters who are easy to root for. Maidana's world is an absorbing journey of love, suspense, and secrets. I enjoyed this story from beginning to end, and would recommend it to anyone who loves historical tales with great characters and a touch of the supernatural.