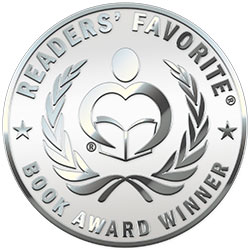 Reviewed by Joe Wisinski for Readers' Favorite
Beneath the Cross: Meditations on the Seven Last Words by Bishop Gerardo Colacicco is a fictional yet realistic account of how those who encountered Jesus Christ during his ministry might have reacted while seeing him during his crucifixion. It's based on the seven last words (actually sentences) spoken by Christ on the cross. The subjects include the woman caught in adultery, the newlyweds from Cana, the blind man at the side of the road, and others. Colacicco speculates about whether these people ever encountered Jesus again, specifically whether they saw him as he was being crucified. Each hears Christ's seven last words and recalls his or her earlier encounter with him. They want to be there for him just as he was for them.

Gerardo Colacicco is the auxiliary bishop for the Roman Catholic Archdiocese of New York. But one does not have to be a Roman Catholic to benefit from this book. Indeed, one does not even need to be religious. Anyone will be moved by the accounts. What I found most inspiring was that the stories told by the subject of the scripture passages were in first-person. Colacicco wrote what he believes the individuals might have thought and said while meeting Jesus the first time and then while seeing him later on the cross. Part of the charm of this book is knowing that it's from meditations that Colacicco delivered at St. Patrick's Cathedral in New York City on Good Friday, April 10, 2020. Because of the coronavirus pandemic, Colacicco spoke to an almost empty cathedral, although the service was live-streamed, and it's good to know that Colacicco's words are receiving further distribution through this book. I recommend Beneath the Cross: Meditations on the Seven Last Words by Bishop Gerardo Colacicco to anyone.