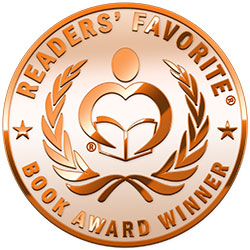 Reviewed by K.C. Finn for Readers' Favorite
House of Bastiion is a work of fiction in the fantasy, adventure, and action subgenres and it forms the first novel of The Haidren Legacy book series. It is intended for both young adult and adult readers and was penned by author K.L. Kolarich. In this intricately woven and mysterious new fantasy series, we're introduced to the world of Orynthia, where the shadows of a centuries-old war have forged a cut-throat new political system between four ruling houses. When the newest haidren, Luscia Tiergan, is appointed to her seat at court, the youngster finds herself on the edge of a murderous mystery. As she delves in to try to solve this bloody pattern of events, another al'haidren by the name of Zaethan Kasim is about to complicate her life even further.

As a fan of writers like Laini Taylor and Sabaa Tahir, I had high hopes for this book from its highly engrossing first pages, and author K.L. Kolarich never let me down for even a moment on the journey. One of the things which I enjoyed the most about House of Bastiion was its balance between an epic fantasy setting with a complex story world and its commitment to providing detail that is relevant to the central characters and their emotional journey. You find everything out precisely as you need to, building up layers of empathy and engagement as Luscia discovers each new piece of the puzzle, with enthralling dialogue and some wonderful character dynamics as different parties clash and conspire. What results is a fantastic and explosive series opener that will be sure to charm fantasy readers with every aspect. I'd highly recommend House of Bastiion to one and all.