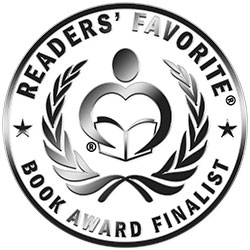 Reviewed by Roger M. Woodbury for Readers' Favorite
"The Last Flight of the Condor" by Marcelo Antinori is a fascinating story. It begins with a boy named Bab'ei who educators would classify as "dull." An orphan raised by an elderly relative, he finally makes his way becoming an archivist in the French government. When the French ambassador in the Caribbean city of Santa Clara requested he be sent an archivist to sort and sift through a cache of potentially historic French documents about the area, Bab'ei was sent to live in Santa Clara. There he met a wild assortment of street people and locals and although he did not speak a word of Spanish, he felt a sense of calmness and as if he was almost home. Then without warning a man dropped dead in the street. It wss Bab'ei who wss able to calm the deceased man's dog and eventually became the dog's owner. Bab'ei decided he must know more about the man: who he was; where he came from; and what he was doing in Santa Clara. Nothing like this happened in Santa Clara and the mysterious appearance of the stranger who died was upsetting to the routine of the quiet city. Then enter the world of violent narcotic smuggling, and the growing presence of the Chinese seeking to establish a Caribbean foothold by buying up most of Santa Clara's harbor. Soon it becomes clear that the dead man was somehow involved with the international drug cartels whose thugs came to Santa Clara to determine whether the dead man who once was a powerful figure among them....the Condor...actually stole form them. It turned out that most in Santa Clara who live in the old city and on the street near the church might have some answers to the drug cartels' questions, or at least thought they do. But mostly what they wanted was for the drug thugs to leave and let them get back to their quiet days of drinking and sleeping on the steps of the big church.

It takes a bit of patience to get into the story. But the simple descriptions with which the street scenes and characters are drawn are really seductive to the reader until the book is read in full. There are a lot of compounding threads in the story from all the world's big powers. The Russians are there, so are the French and the Americans, all with differing agendas, and none of them very well understood by any of the principal characters you will meet. Although all of them have a piece of the picture, the reader will enjoy riding along with the flow this story takes through a place called Santa Clara as the mystery surrounding the mysterious dead stranger is resolved. And once again, Santa Clara resumes her slumber. An absolutely wonderful story with which I was captivated.