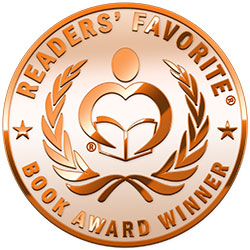 Reviewed by Anne-Marie Reynolds for Readers' Favorite
Wicked Fallout by Kelly Charron is Book 2 of the Pretty Wicked series. Ryann Wilkinson has been in prison for 12 years, convicted of the murders of six people. She has kept her nose clean, hiding her dark urges, seeking the day when she can start hunting again. She has failed every appeal, but she has just one more hope. A legal team has decided to take her case, to attempt to have her sentence commuted and have her released immediately. Nancy Clafin is a forensic psychiatrist and her job is to evaluate Ryann, to determine if she has changed during her time in incarceration. What will Nancy find – a cold killer who will never change her ways or a woman who is repentant for her crimes and has changed? Will Nancy recommend release? Has Ryann really changed or is she playing a clever game?

Wicked Fallout (Pretty Wicked Book 2) by Kelly Charron is a great book. Although it is a sequel, I believe that this can be read as a standalone book; there is sufficient background from the first book given in this one. The story is told from two points of view – the psychiatrist and Ryann. It is written in the first person from both perspectives and this makes it feel as though you are listening to each person telling their story. The detail is amazing, very descriptive, drawing you into the story so you live it as you read it. It is a bit gruesome in places, but nothing that you wouldn't expect to find in a book like this. This is an exceptionally well-written story, with enough character development to allow you to feel a connection with the two main parties to the story. Gripping story, one you will find very difficult to put down – there is much that you won't see coming and I sincerely hope that the ending is a lead-in to another book.