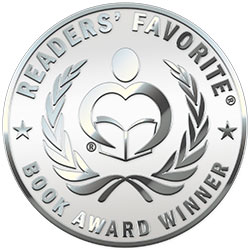 Reviewed by Jack Magnus for Readers' Favorite
Yara's Tawari Tree is a children's educational picture book written by Yossi Lapid and illustrated by Joanna Pasek. Yara lived in a tropical jungle with her mom. The two of them occupied a small house on stilts by a river. They lived in harmony with the jungle, using only what they needed to survive. But one day as Yara went out to look for mushrooms and edible fruits and plants, a friendly parrot alerted her to the crisis confronting a very special sapling. Yara followed the parrot and discovered the tiny Tawari tree on the border of a section of jungle that was being clear cut. She could see the bulldozers still working, and the smoke billowing from where the workers were burning the remains as it spread throughout the jungle. The tree had realized that it was only a matter of time until it would be cut down as well. Yara gently began to dig around the sapling's trunk, taking care not to harm its roots as she carefully removed it. She hurried to her house and asked her mom for help in keeping the young tree alive. They did find the perfect spot for the Tawari tree, and as she carefully replanted it and watched it grow, Yara began to realize she had also found a best friend.

Yara's Tawari Tree is a visual feast for the eyes and spirit as kids and their caregivers learn about the close interrelationships of animals, plants and people in the jungle. Lapid's compelling story highlights the tragic reality that daily incursions of clear-cutting in the jungle are often responsible for the destruction of potent and irreplaceable plant-based medicines, like the bark from Yara's Tawari tree. I had high expectations for this book as I am a big fan of Lapid's storytelling and Pasek's marvelous art as seen in Lapid's Snowman Paul series, but these two talented creatives have managed to delight and surprise me anyway, surpassing any such expectations. Lapid's story is enchanting, and it is the perfect opening for discussions on the environment and the things that kids can do right now to be part of the solution. Pasek's watercolors are glorious! Each jungle scene works so very well, and I found myself eagerly absorbing every detail, use of color and wash, and trick of light. Each panel is a work of art suitable for framing and hanging in a child's room. Yara and her world come to life so vividly in this book, it makes it difficult to finally turn over the last page. Yara's Tawari Tree is most highly recommended.