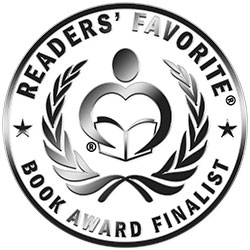 Reviewed by Anne-Marie Reynolds for Readers' Favorite
Christopher by James Huber is a romantic action story told from the point of view of a reporter. Christopher is a chauffeur who is somewhat disappointed with his life. He has worked for the same family for almost half a century and is seriously thinking about retiring. Then a man appears on the scene; a man who was once involved with the boss's daughter and if there is one thing the boss is sure of, it is that he doesn't want this man anywhere near his daughter again. So, his assistant, Thomas, gets the job done with the help of a couple of shady characters but, at the same time, he is looking out for number one. When the boss goes down for another crime, Thomas sets about destroying the whole family, especially his old nemesis, the chauffeur. There are plenty of questions to be asked and only two people know the answers – Christopher is one, but who is the other?

Christopher by James Huber was a fascinating read. The way it was written from a third person point of view made it very easy for me to fall into it. It was almost like "Storytime", settling down to listen to a story and I found it very easy to follow it and to get involved. This book hooked me from page one and kept me reading all the way through. There was a lot going on in the story, plenty of action and plenty of emotion as well. The story was an interesting one, something a little bit unique and the characters were exceptionally well developed. Thoroughly enjoyed it, looking forward to reading more from Mr. Huber.