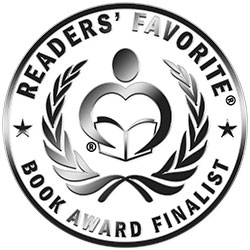 Reviewed by Cheryl E. Rodriguez for Readers' Favorite
Oh God. It Hurts! is a realistic and honest look into traumatic life situations. John Allen Thornton tackles the hard questions of life regarding pain. Pain and suffering come in all shapes and sizes; pain is individualized and can result from good intentions. Pain is administered in different ways, through different human vessels. He uses his own life stories to give understanding of physical and emotional pain. He discusses the lingering effects of judgments made by church leadership and abuse from family members. Yet, he also reveals the healing outcome of those unique individuals who come to help when people are hurting.

John Allen Thornton's personal approach makes the reader feel at home. His writing technique brings you into the book; you sense a level of comfort, like you are sitting face to face having a chat. He pens an outstanding introduction, grabbing the reader's attention from the beginning. His writing style is so down to earth you can run your hands, thoughts, and emotions through the soil of his words. Yes, you might get a little dirty, but pain and suffering is a dirty ordeal. Raw and unashamed, he asks probing, mindful questions. He has firsthand knowledge of physical and emotional pain, making his opinions credible. Being a registered nurse, he has witnessed the agony in others. He has been on both side of the needle, and both sides of the paddles. While humorous at times, he never waters down the reality of pain. Although I did not agree with all that was said, this was a refreshing, straight forward approach to life's tough issues.