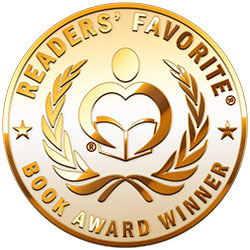 Reviewed by Bruce Arrington for Readers' Favorite
Get Back in the Book! by Larry Issa is a 32-page children's picture fantasy book about Danny, who is a skilled artist and storyteller. He is excited because he just finished his latest story—about a baker who created magical cakes - that he will share with his classmates the next day in school. Danny places his story inside his backpack and retires for the night. But after he goes to sleep, he is wakened by the sound of his backpack hitting the floor. The characters he drew come to life and escape from the backpack, wanting to enjoy their own adventures.

The story is a quick read and a sweet one that kids of all ages will enjoy reading over and over again. There is humor, imagination and very clever reasoning by Danny that helps the characters realize the error of their ways. But that's not what makes the story for me. It is the artwork, plain and simple. It is colorful and detailed to the nth degree. Every single page is a true wonder to behold. Even the shades and shadows are presented in a realistic way. Children's illustrated stories often come manufactured in a hurried, amateur fashion, but that stops with this one. It will be the pictures themselves that draw the reader into the tale time and time again. I simply cannot say enough about it! Get Back in the Book! by Larry Issa is an outstanding story of imagination and wonder, one which I think many children will come to love. Highly recommended.